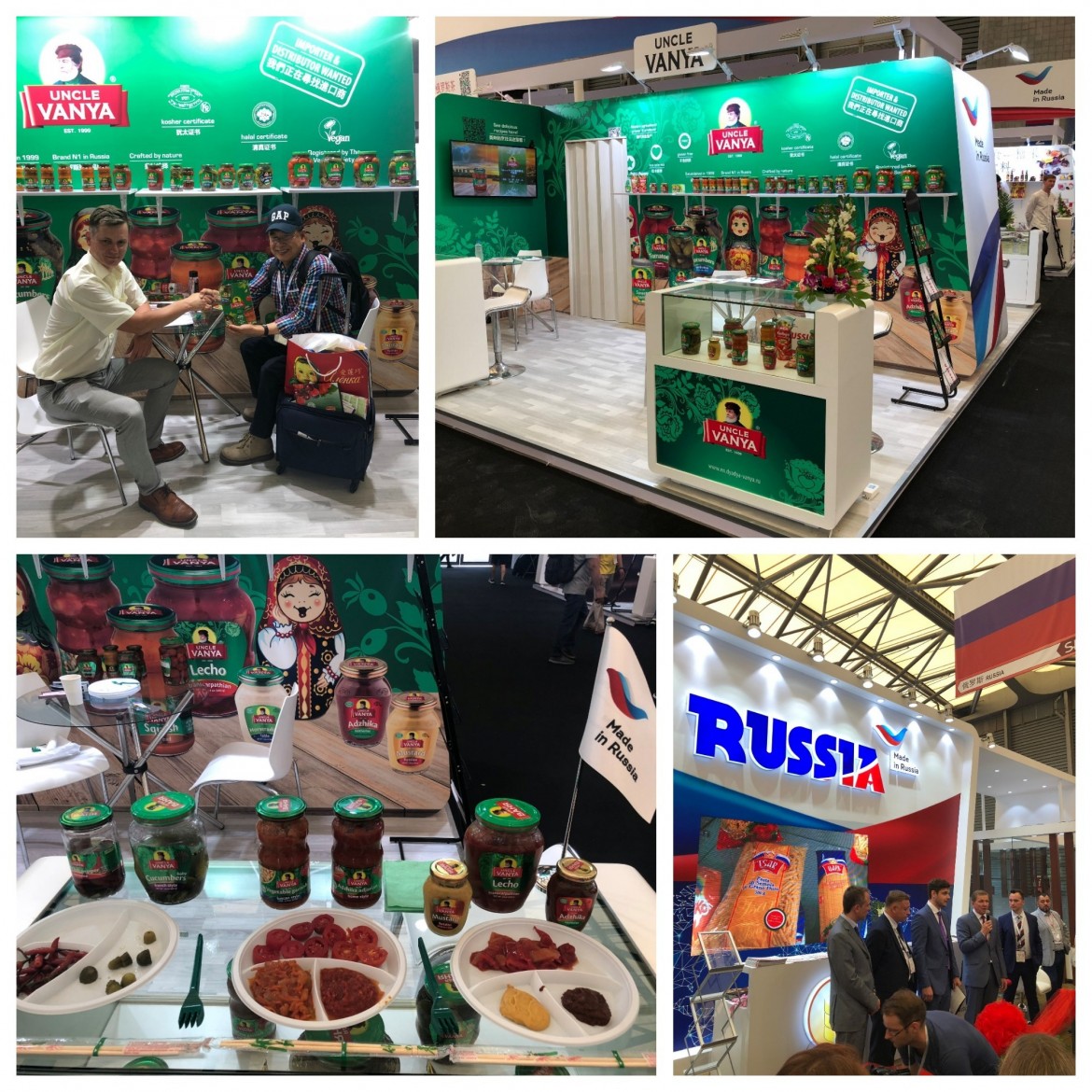 From May 16 to 18, 2018 there was the largest in Asia and the 4th among food and beverages world exhibitions - Sial China 2018 - in Shanghai, China, the International Export Center.
The brand "Uncle Vanya", known abroad as "Uncle Vanya" Trade Mark, represented our great country as part of the Russian Pavilion - the 3rd in size among the international pavilions at the exhibition.
How to tell the Chinese, the Japanese, the people of Mangalia and other Asian countries, who is Uncle Vanya and what are the delicious pickled cucumbers?
The task is not easy.
But Uncle Vanya knows how to reach every heart!
Anyway, the breadth of the Russian soul is known far beyond the borders of Russia, and the Chinese can learn about the taste and quality of pure and healthy vegetables from Uncle Vanya!
Discovering new horizons and widening the borders, Uncle Vanya carries the Russian spirit beyond our country.